BETA
Get Early Access!
Stay connected
with your church
Church Portal is an all-in-one platform that keeps your church organized and members connected without breaking the bank. Our Approach
Maximize Engagement
Most church management solutions only focus on the administrative tasks.
We built Church Portal to be used by administrators and members.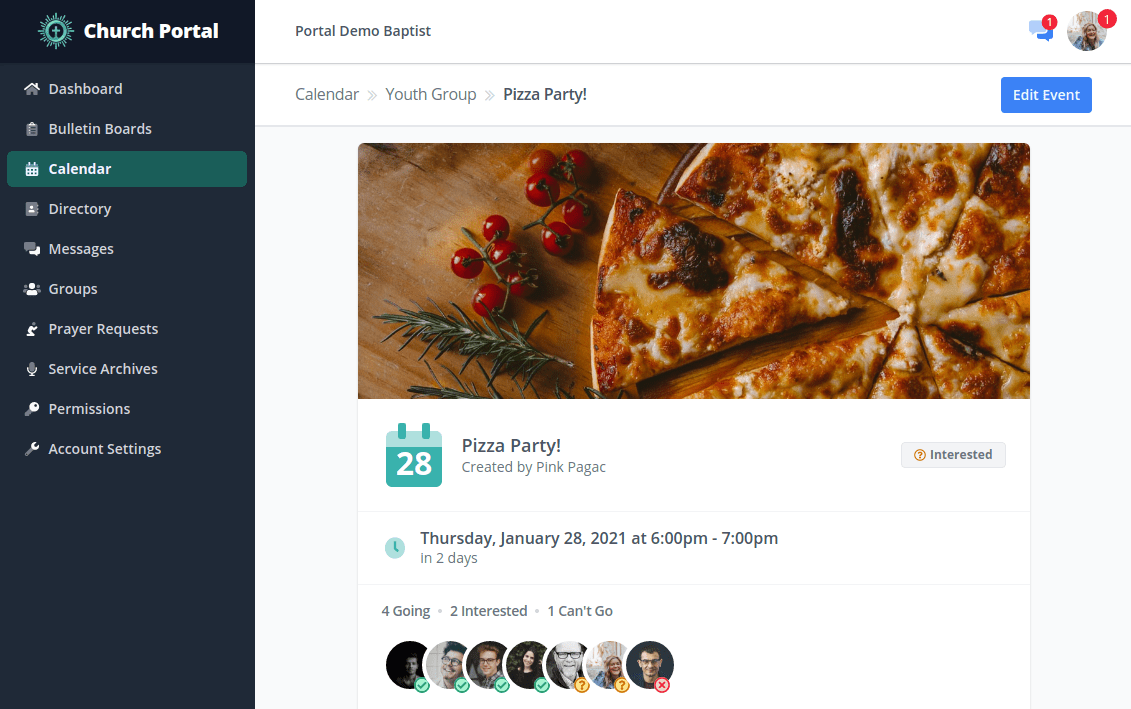 Features
Packed with easy to use features
We've spent years fine tuning our interface so it's easy to find what you need.
After all, what good is Church Portal if no one knows how to use it?
Dashboard
Scroll through your activity feed so you never miss what's happening in your local assembly.
Bulletin Boards
Share updates and weekly announcements with your church body.
Calendars
Easily create as many calendars and events as you need to stay organized.
Directory
Conveniently organizes all your member details in one place.
Messages
Chat with peace of mind because we never sell your information.
Member Groups
Each group gets their own calendar, activity feed, and customizable permissions.
Prayer Requests
Members can post a public request or share privately with dedicated prayer partners.
Service Archives
You can upload audio and video recordings of your services and organize them into series.
Permissions
Customize individual access rights to Church Portal or create roles for easier management.
Crazy affordable

If you've looked at other church management solutions and suffered sticker shock so severe you had to walk away, it's time to take another look. Church Portal is different.

Fits your church size

Each membership includes access to our 8 core features for $25 a month. You are charged a small additional fee for the total number of members and storage space you have used that month.

Transparent invoices

Each month you'll see a breakdown of your church's portal use. You'll know exactly what you're paying for and how your portal is being utilized.
How many members do you estimate will use Church Portal?
Price
$25/ mo Church Portal Membership plus
$/ mo Estimated Expenses
Create Account